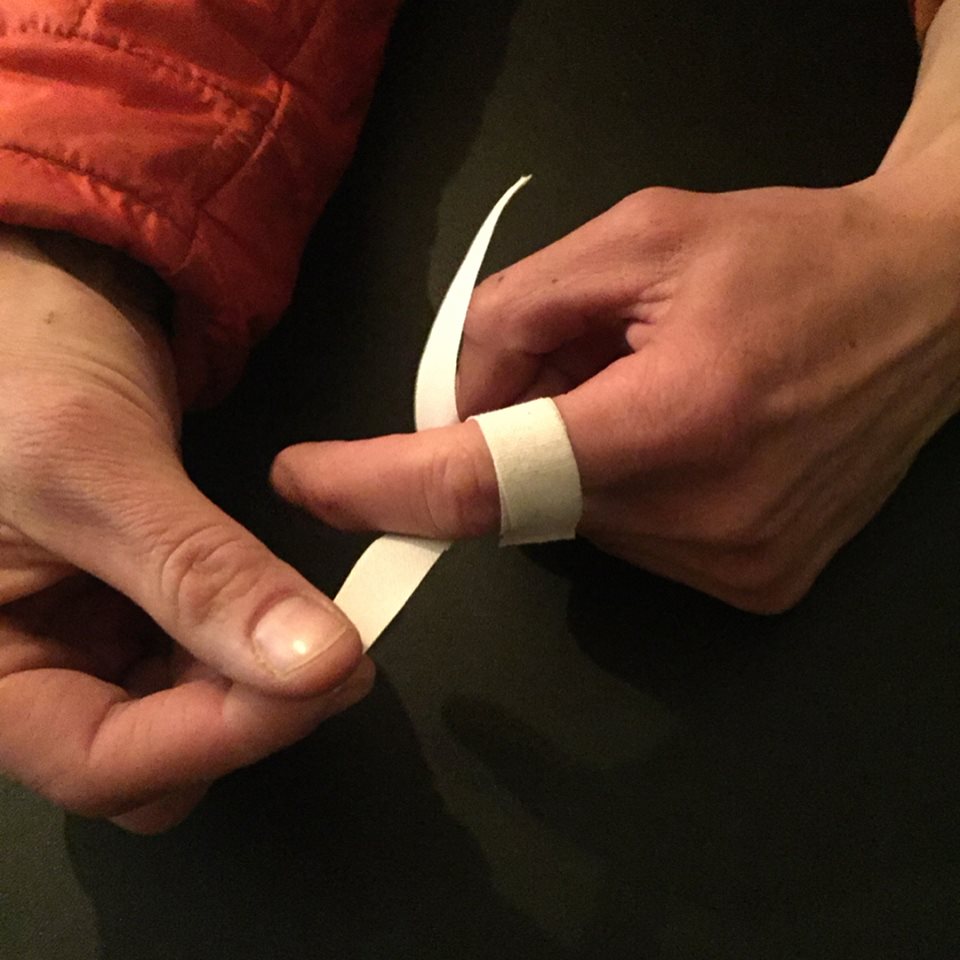 When it comes to combat and self-defense sports, Brazilian jiu-jitsu could have crossed your mind. You might have also seen a match, or maybe you want to participate yourself.
While seeing some players, have you ever wondered why you see them wearing tape around their fingers? It's called finger taping, and it's a rather important aspect of the sport. In this article, we will delve into the whats, whys, and hows of finger taping for BJJ.
What Is Brazilian Jiu-Jitsu Finger Taping?
When it comes to an intense sport such as Brazilian jiu-jitsu, the training could put a lot of strain on your joints and ligaments over time. It could even hit during your first few classes. Naturally, a bit of healing time is needed. Though, not everyone would be keen to take a break.
That's where finger-taping comes in. It's a process of wrapping layers of special BJJ finger tape, made specifically for the sport. This tape can be used on other parts of the body, but jiujiteiros (players of the sport), mostly use them around their fingers.
Why Should You Tape Your Fingers for Brazilian Jiu-Jitsu?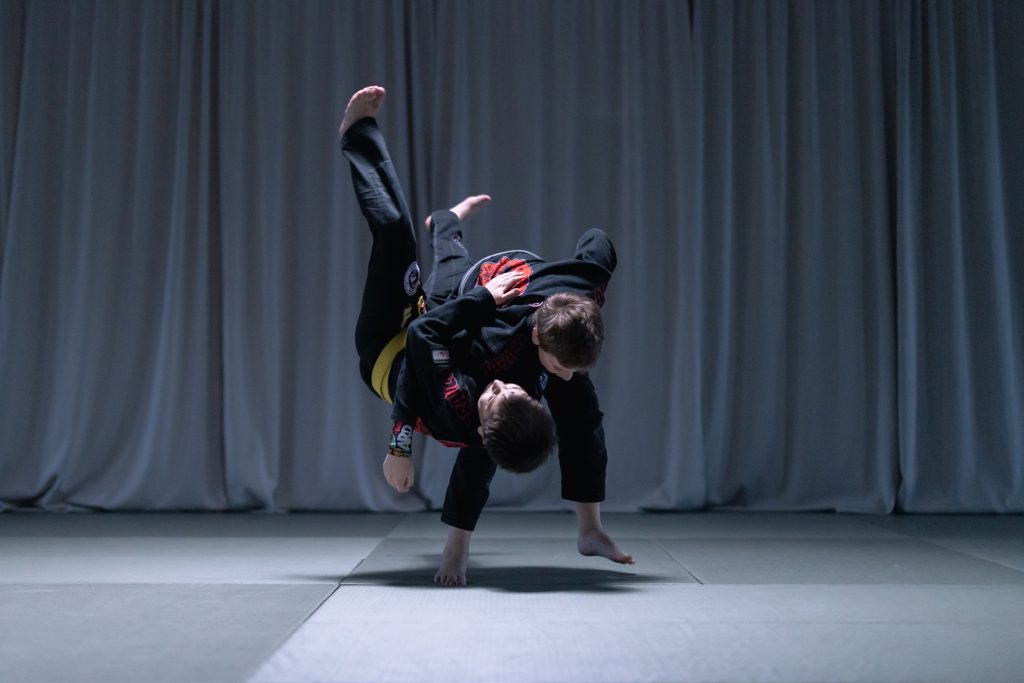 You might think taping your fingers during this sport doesn't serve a purpose. It might just be for looks or something like that. There are multiple reasons why you should start taping your fingers for Brazilian Jiu-Jitsu.
Wound Coverage
Like any form of tape or bandage for a sport, some of them are for covering up any scrapes you have. Even with a couple of injuries, some players still choose to continue and push on. In the case of excessive swelling in your finger joints, this is the perfect time for finger taping.
To properly dress up your wounds, putting the tape directly on your skin is not the best option. Instead, try to layer on some bandages to help protect the affected area. Then, add the tape so it won't come off during your training.
Muscle Building
With any sport, it'll take some time to build the muscles you need around your fingers. During the first few training sessions, there's a bit of swelling occurring there. Along with that, your tendons harden fast.
With the tape in place, you won't just get better at your gripping technique. Studies have shown that the use of finger taping enhances the grip strength of its users as well. Not to mention, it aids in the development of your finger muscles, removing any excess strain.
Injury Protection and Safety
Brazilian jiu-jitsu is a rather safe form of martial arts once you get a handle on the techniques. But you can't always avoid bruises or bumps. With that in mind, finger taping is a great way to prevent new injuries before anything happens.
Using BJJ finger tape lessens the risk of you breaking any joints. It's good because you'll primarily work with them when it comes to grips.
And, as a bonus for your uninjured digits, you won't have to worry about hurting yourself. That way, you're sure of your protection and capabilities as a soon-to-be master.
How to Tape Your Fingers: Two Methods
There are different methods of taping you can consider. Some are for injured fingers, while others are for protection and support.
Buddy Taping
The buddy taping system's purpose is to limit the movement of certain fingers. In this case, the fingers you'll be limiting are possibly the injured ones. This technique is also applicable to sprained toes.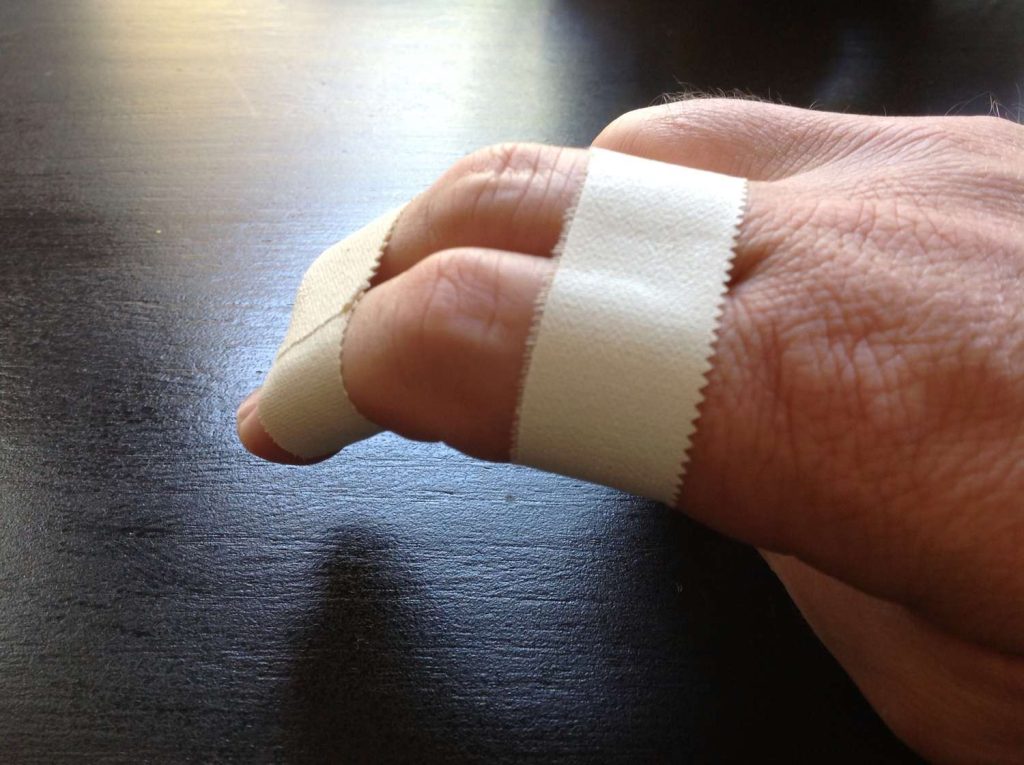 With injured digits, remember that each of your fingers has 5 flexor tendon pulleys. Focus on this pulley system in whatever finger-taping method you choose. For this way, it is as follows:
Pick a finger right beside your injured finger. You're connecting these two fingers. The healthy finger will give the other the support it needs.
Close the gap between them, and ready your BJJ tape.
Wrap the tape over your two lower fingers above your knuckles. It covers the 2nd pulley.
Next, wrap the joints closest to your fingernails. Depending on the fingers, it might not perfectly cover both. Still, make sure to cover the injured knuckle as best as you can. It covers mostly the 5th pulley.
The X Method
The X Method for finger taping is described as one of the better methods. Since it crosses over to several other parts of the finger, it gives better coverage. The coverage allows the jiujiteiro's fingers to have extra durability during training.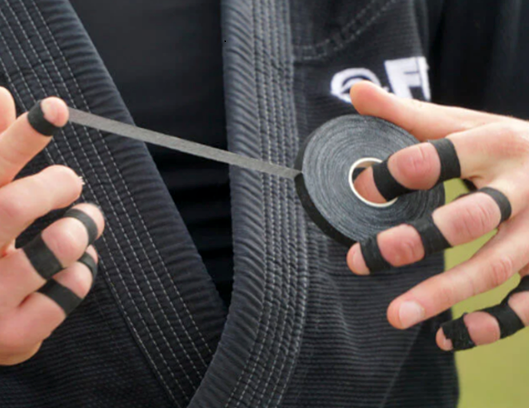 For this method, your flexor tendon pulleys will again be your focal points. We'll be wrapping on the 2nd to 5th pulleys, which start at the lower part of your finger. To achieve this method, do the following:
Wrap the tape around your lower finger 2 to 3 times for better support. It covers the 2nd pulley.
With your palm facing up, cross the tape under the middle part of your finger and the first joint near the tip of your finger. It should be below your fingernail.
Then, wrap the tape 2 to 3 times again around the joint. It covers the 5th pulley.
Bring the tape back around to cross over the middle part of your finger. The finished X pattern covers the 3rd and 4th pulleys.
You can repeat the process several times to add more support and tension to your finger.
How to Do Brazilian Jiu-Jitsu With Injured And/Or Taped Fingers?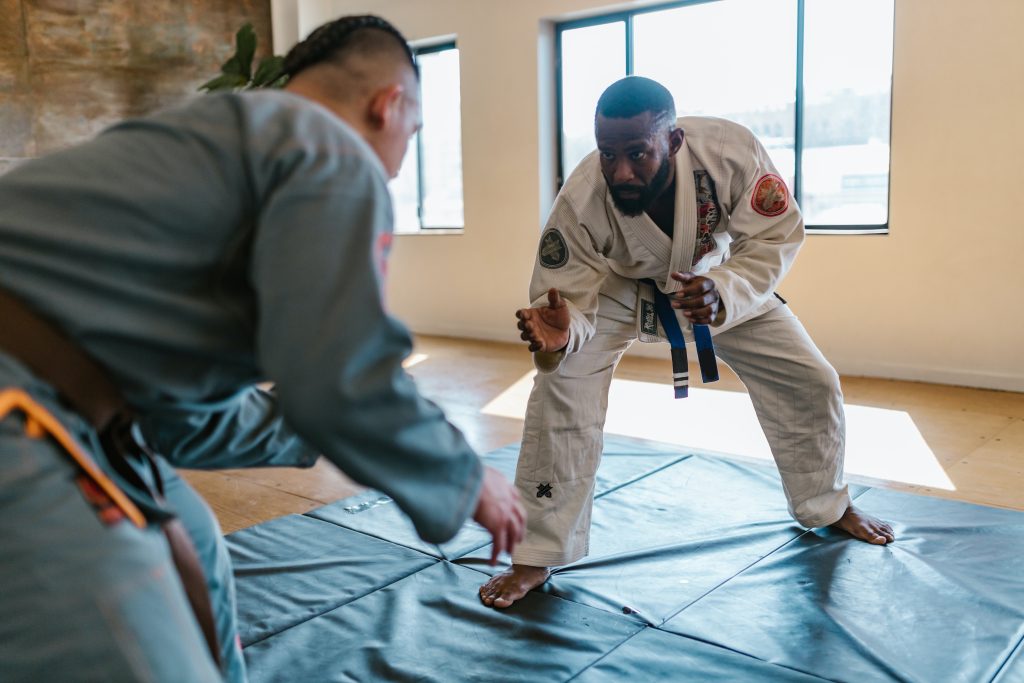 If you just got your rather-healthy fingers taped, they'll be well-protected. The tape itself won't hinder you that much when training. On the other hand, your bandaged injured hands will need a few adjustments on the mat. We recommend the following to help you along:
Choose the best type of tape for your fingers that best suits you. There are variations of finger tape that come already precut for your convenience.
Over-the-counter medication like ibuprofen gives you temporary relief from excessive swelling. Though, don't rely too much on it since it won't make your recovery time any faster.
Pick a guard that won't aggravate the condition of your already injured fingers. As a suggestion, butterfly guard and spider guard, along with other guard types, don't depend on grips that much.
Avoid using any four-finger or death grips altogether while recovering. If you establish the grip already, don't sustain it. Let your opponent go and get another chance after. Use a pistol grip instead.